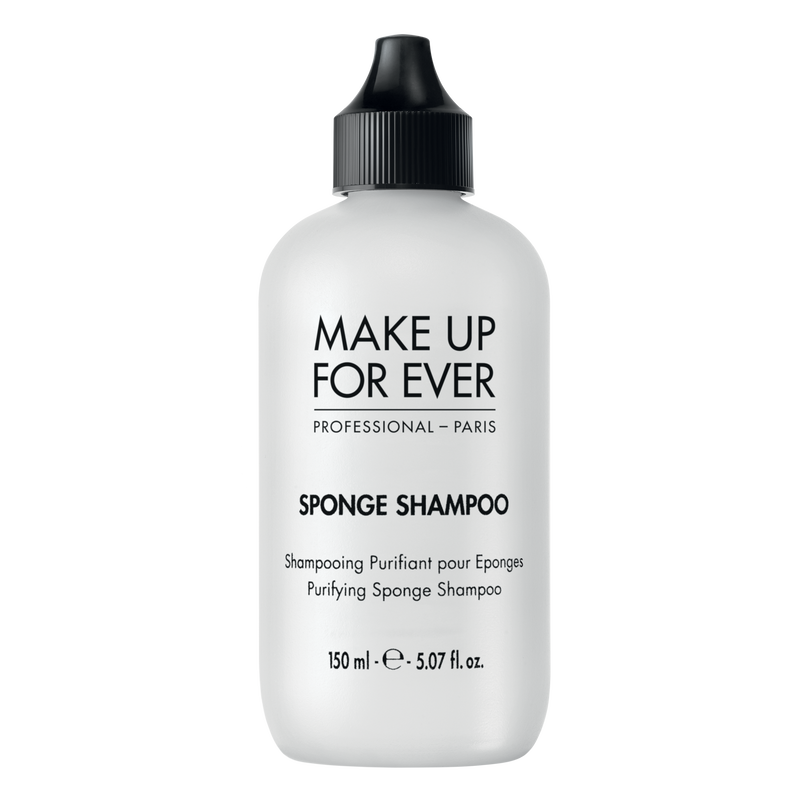 Purifying Sponge Shampoo
This shampoo cleans and purifies sponges, thus increasing their lifespan.
Description

Ingredients

How to use it

Inspiration
A unique product specifically designed to clean sponges. It disinfects the sponge and cleans all textures. For waterproof textures, let the sponge soak prior to cleaning. The unique combination of mint essential oil and natural origin washing base deep-cleans and disinfects the sponge. As a real shampoo, it helps extend the sponge's life-span, preserving its elasticity without altering its texture and leaving a gentle fragrance. It can also be used to clean puffs.
Humidifiez l'éponge à nettoyez à l'eau chaude puis versez un peu de produit directement sur l'éponge. Savonnez-la et rincez-la bien à l'eau chaude.
Astuce de pro: Le SPONGE SHAMPOO s'utilise comme un véritable shampoing. Si l'éponge est très sale, laissez-la tremper dans de l'eau chaude et un peu de SPONGE SHAMPOO avant ou après le lavage direct.