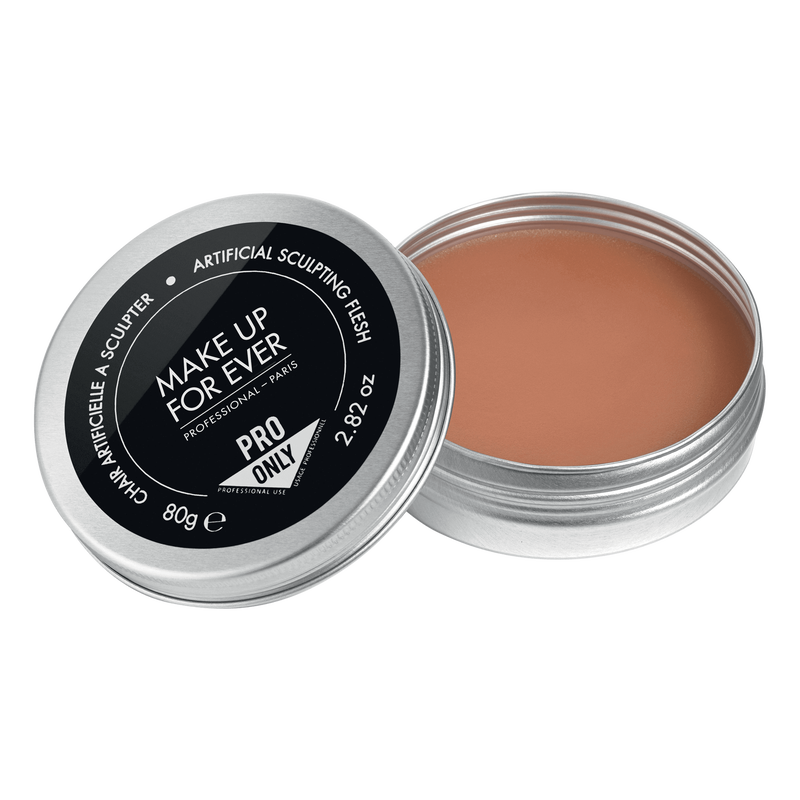 Used as modeling wax to imitate human flesh for special effects.
Description

Ingredients

How to use it

Inspiration
Artificial Sculpting Flesh is a theater, film and television SFX makeup product that perfectly imitates human flesh. It can be used as scar wax or to create open wounds, burns and bites, providing realistic and extremely convincing results, even close-up. Its texture perfectly blends into the skin.
Apply the product on a clean and dry oil-free skin.
Remove Artificial Flesh from its container using the Double-Ended Metal Spatula. Artificial Flesh can be cut with scissors or a palette knife.
Apply the product directly to the skin using a spatula. Blend and smooth edges with slightly dampened fingers (do not use too much water or the product will lose its consistency).
Flash Color or foundation can be applied directly over Artificial Flesh.
Add liquid blood for an "open-wound" effect – mix with the pointed end of Spatula.
As the product is fairly sticky, wipe the tools carefully every time the substance is removed.
If white threads form, remove them using a little water.
Do not hesitate to place the Sculpting Flesh in the refrigerator if it becomes too soft.