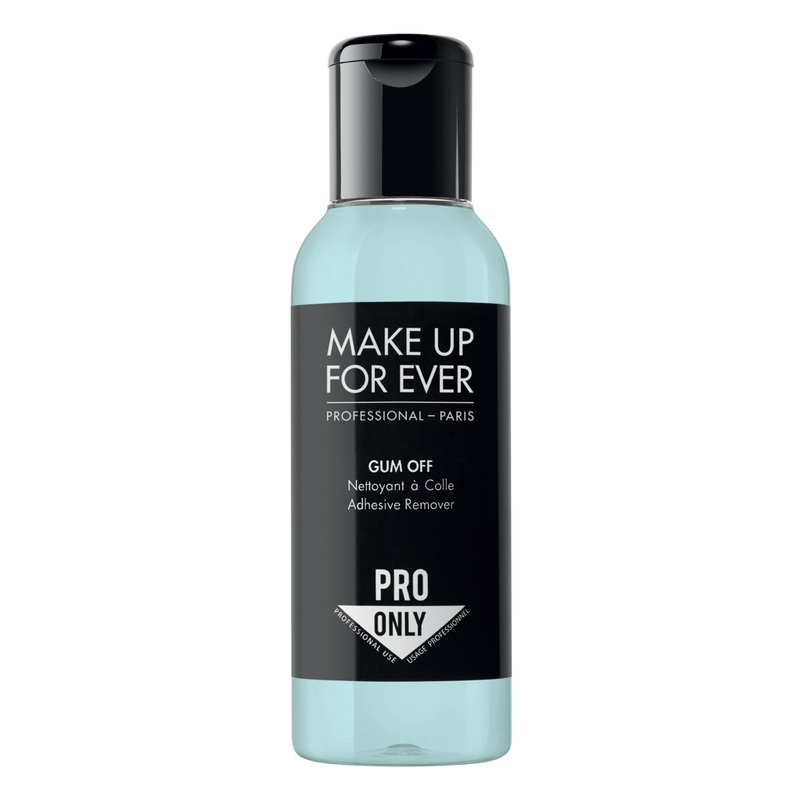 Adhesive Remover
Adhesive remover for Spirit Gum and Liquid Latex.
Description

Ingredients

How to use it

Inspiration
This solvent-free and non-irritating oil dissolves Spirit Gum and certain plastic products. It can be applied to the skin, including the face, to remove traces of Spirit Gum and can be used to remove and clean hairpieces, prosthetics or bald caps. Gum Off can also be used to care for and clean false lashes.
To remove hairpieces, prosthetics and bald caps, apply Gum Off to a cotton bud, lift the edge at one end and slide the bud underneath to gradually dissolve the glue. Gradually pull off without pulling on the skin. For the face: apply to cotton bud or pad and gently remove remaining traces of glue until clean.
For sensitive skins, a soothing skin softening cream can also be applied.
This product contains volatile oils. Close the bottle tightly after use. Gum Off must not be applied to the waterline of the eye.
If the product comes into contact with the eyes, rinse thoroughly.