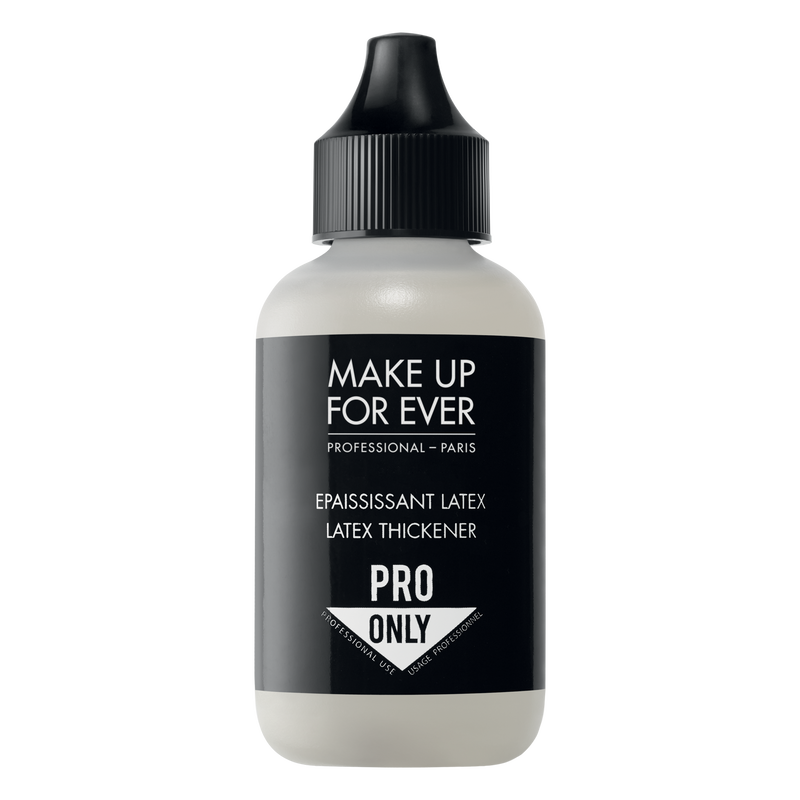 Thickens liquid latex for use with special effects.
Description

Ingredients

How to use it

Inspiration
The Latex Thickener is a translucide gel which when mixed with latex can be used to increase its density in order to make it thicker and more resistant.

The Latex Thickener is used to make masks, prosthetics, and molds.
Mix the Latex Thickener with Latex in a dish. Proportion : ¼ of a dose of Latex Thickener for 1 dose of Latex.

The texture of the mixture may be suited to its use : to get a thinner layer of Latex, add less Latex Thickener.
To get a denser texture, add more Latex Thickener.

We recommend doing a test beforehand to assess the desired density of the latex. Do not apply Latex Thickener directly to skin without first combining with Latex.