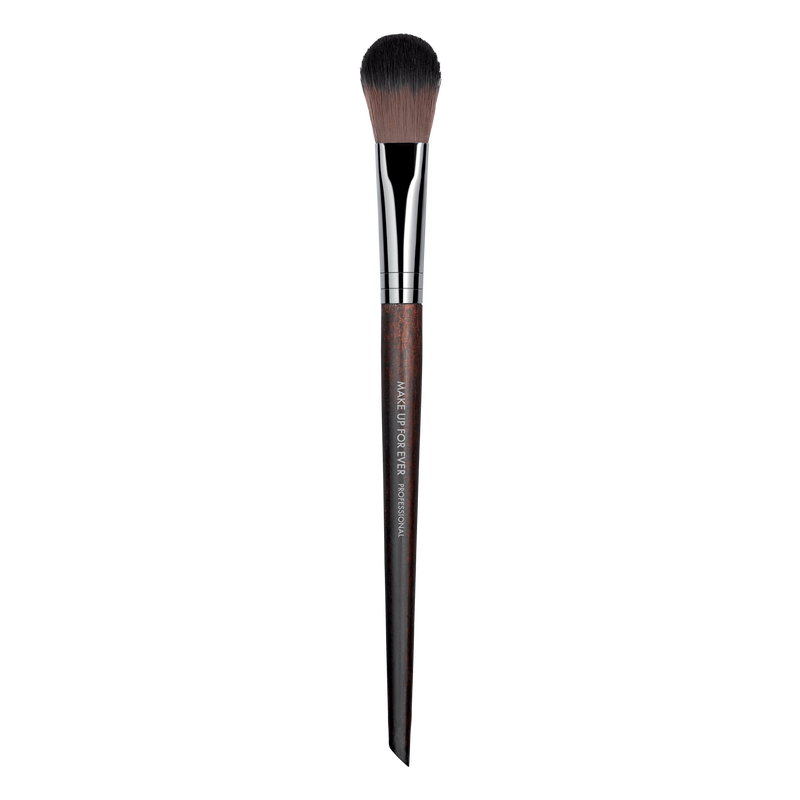 Pinceau enlumineur - plat
A flat and round brush with a slightly tapered tip for a more diffused application.
Description

Ingredients

How to use it

Inspiration
A longer brush ideal for giving the cheeks a natural healthy glow. While creating shades and highlights on the face, it offers light to moderate coverage. The brush can be used with gels, loose and compact powders.
Type of fibers: Straight and wavy
Recommended textures: Gel, loose and compact powders.
Use to create shading and highlighting on the face. It offers light to moderate product payoff.
Pro tip: Professional stage makeup artists use this brush to sculpt extreme shading and highlighting on actors' faces for transformation makeup.