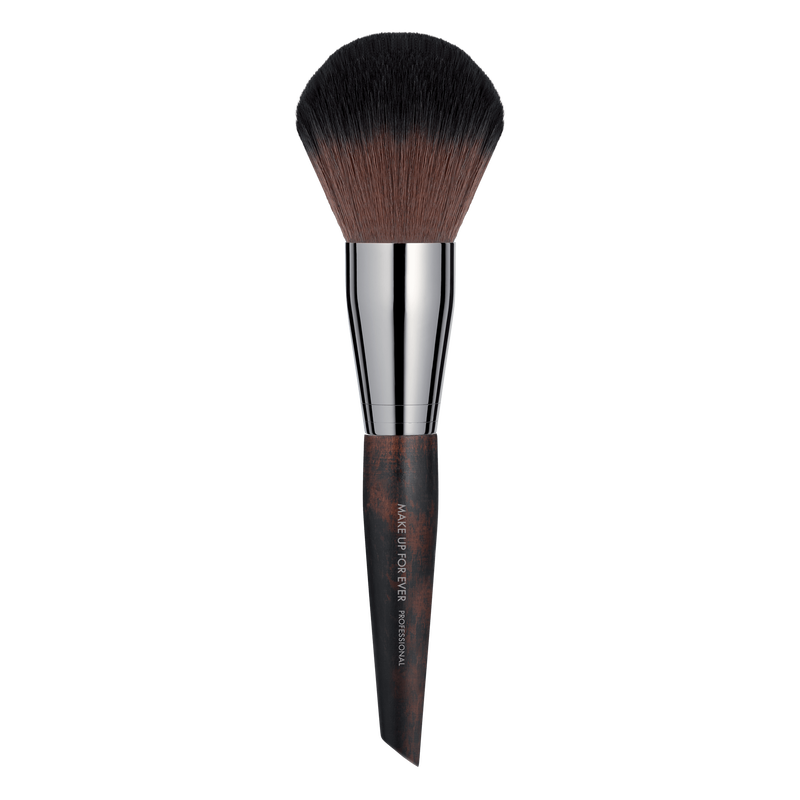 Pinceau poudre - large
A large, dome-shaped powder brush for quick, lightweight application.
Description

Ingredients

How to use it

Inspiration
This soft, round brush lightly applies powder to the complexion. Best used in large strokes, this luxurious brush is best for applying compact or loose powders on the face and body.
Type of fibers: Wavy
Recommended textures: Loose and compact powders.
Use for a quick and lightweight application of all types of powder. Due to its soft and ample head, it offers a light product payoff. It can be used on face and body.
Pro tip: Use to apply all iridescent and glitter products to large areas when doing fashion and artistic makeup.