WE ARE COMMITTED TO A RESPONSIBLE BEAUTY
At MAKE UP FOR EVER, since the creation of the brand in 1984, we feel strongly that people are at their most beautiful when they have confidence, and that there is not one beauty but an infinite mozaic of beauties. And we believe make-up is a powerful way to reveal the inner beauty and personal edge of every individual. This is why our collective of Make Up artists around the world rolls out its sleeves with passion everyday to make this wish come true. And in particular, we put a special focus on charities or associations helping people with physical singularities.

Since 2018, MAKE UP FOR EVER has partnered with the french association for vitiligo (Association Française du Vitiligo). Vitiligo is a condition characterized by the progressive depigmentation of the skin. It is not contagious nor infectious. Its evolution is unpredictable and appears on both men and women regardless of age. There are currently no permanent treatments, and treatments that are available only allow for a temporary re-pigmentation at best.

With the MAKE UP FOR EVER ACADEMY, we organize masterclasses especially designed for those with Vitiligo. Accompanied by the brand's makeup artists, participants can learn simple techniques to enhance their features and their beauty, respecting their needs or mood (complete or light cover).
Our goal is to help people to regain self-confidence, learn to love their differences and feel beautiful.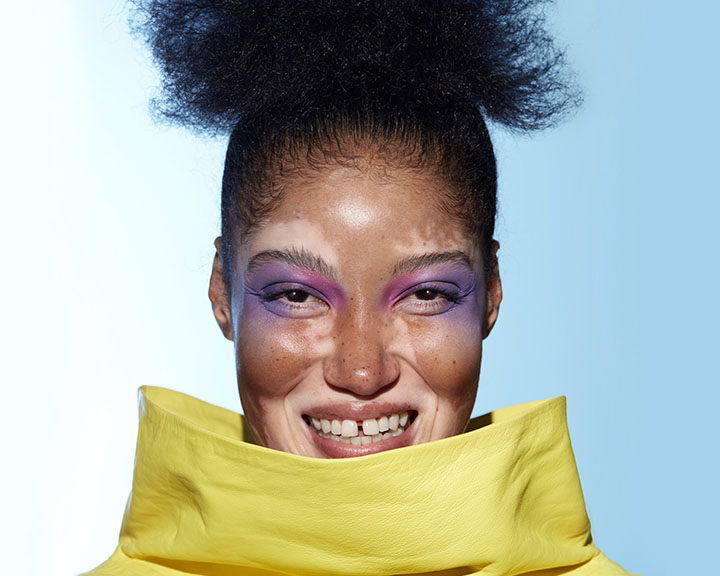 WE ARE COMMITTED TO INCLUSION & DIVERSITY
Our social beauty philosophy and our vision of the world is deeply rooted in our DNA. MAKE UP FOR EVER brings together a community of enthusiasts who perpetuate values of solidarity, respect and tolerance held by its founder, Dany Sanz.

Dany Sanz has affirmed her vision of solidarity and social beauty since the creation of her brand in 1984. In particular, she supported the most vulnerable, burnvictims, incarcerated women and members of the LGBTcommunity.

Since its inception in 1979, the Hetrick Martin Institute has been a safe haven for LGBTQ at-risk youth, offering a wide array of services, from a food pantry and clothing closet to internship/job readiness programs. The objective of HMI is to empower young people to strive to reach their full potential and blossom confidently.
MAKE UP FOR EVER is proud of its partnership with the Hetrick-Martin Institute. We collaborate in various actions and initiatives, in which we highlight how our ethos of artistry and self-expression align with HMI's mission:
- Providing financial and products donations
- Sharing our professional artistry expertise for pride events
- Visibility on our social media platforms to highlight hmi's incredible work
In the same spirit, we are passionate about diversity. We develop all our products with a constant aim for inclusivity and we work to create formulas and shade ranges that may be used by everyone.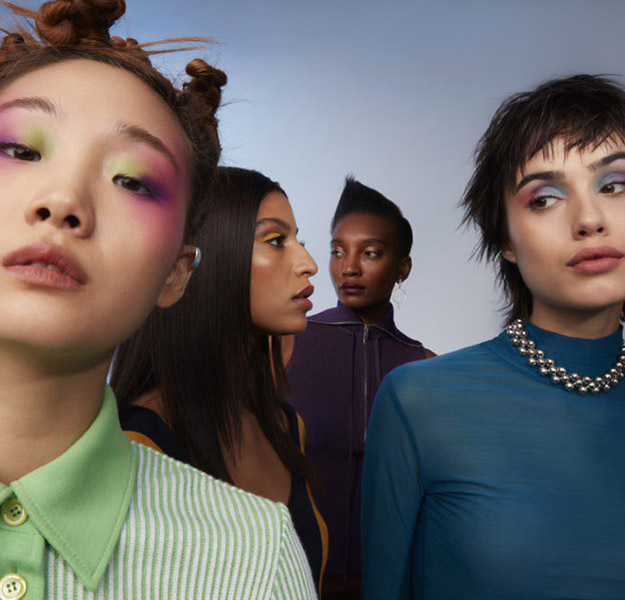 WE ARE COMMITTED TO GENDER EQUALITY
At MAKE UP FOR EVER, 63% of our board members are women.
Internally, we're running a women's empowerment & leadership development program called Elles For Ever, built on 5 pillars:
- Inspire :  through a conference and a panel discussion
- Dévelop :  through a blended learning and collective coaching approach
- Grow : every participant has the chance to be mentored by a senior leader from the Maison
- Resolve : adopt collective intelligence methodology to resolve challenges
- Connect : With each other and with senior leaders from the Maison and LVMH Group
The main objective of this 6-month coaching program is to accelerate women's empowerment within the organization by unlocking their leadership potential. Since its creation in 2019, 36 women have been funded by this program.