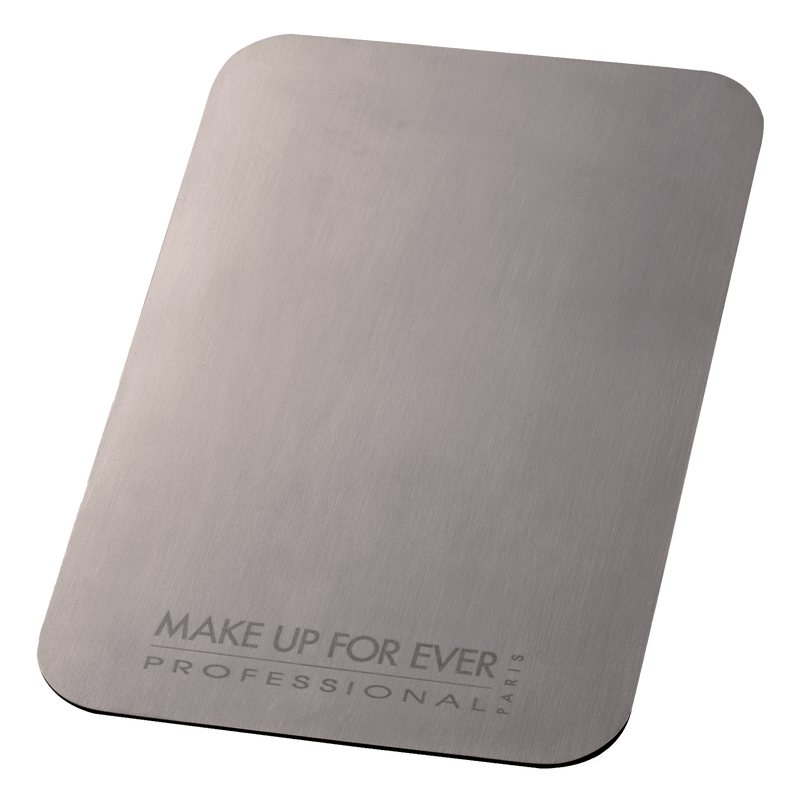 Large Size
A large flat steel mixing palette.
Description

Ingredients

How to use it

Inspiration
The Large Flat Steel Palette is a lightweight aluminum palette used for mixing creamy products.
Professional and resistant, it offers the possibility to use all types of products as well as corrosives products (ex: acétone), it's perfect for special effect products. Its plate shape, makes it an easy nomadic tool. Its smooth surface is easy to maintain.
Dimension 163mm x 16mm
Clean with soap and water. Disinfect with Brush Cleanser or 7° alcohol or other disinfecting products.