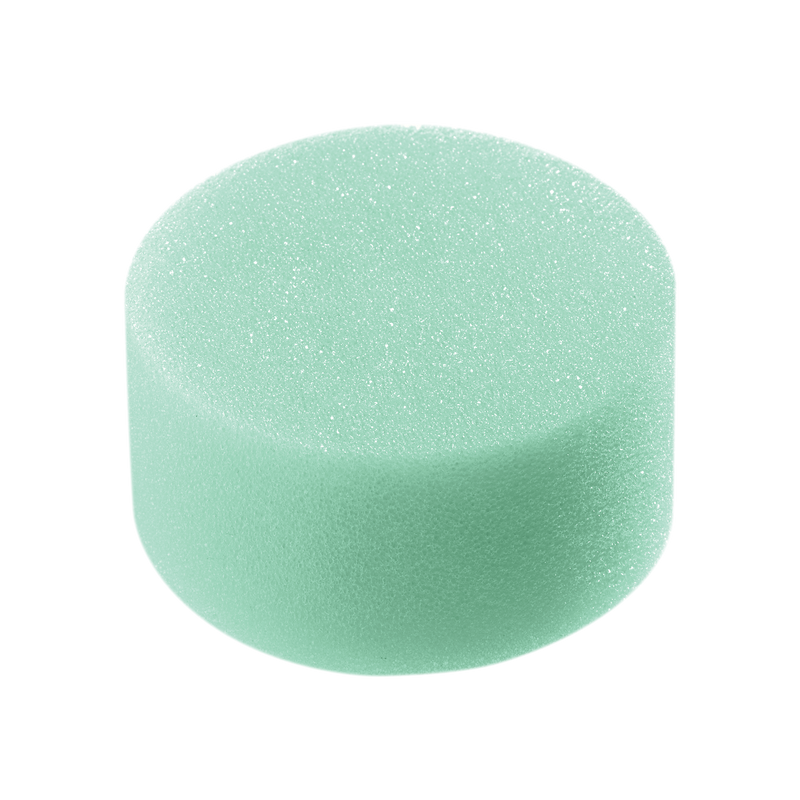 A small soft sponge used for the application of high-coverage and water-based foundations.
Description

Ingredients

How to use it

Inspiration
Round Synthetic Sponge is the ideal tool for quick make up application on large areas. Its light texture feels soft on the skin and makes it easy to wash.
This sponge's size is ideal to quickly apply product to large areas. Made of the same material as the Round Synthetic Sponge, the Body Sponge feels soft on the skin and is easy to clean (Sponge Shampoo or hot water and soap).