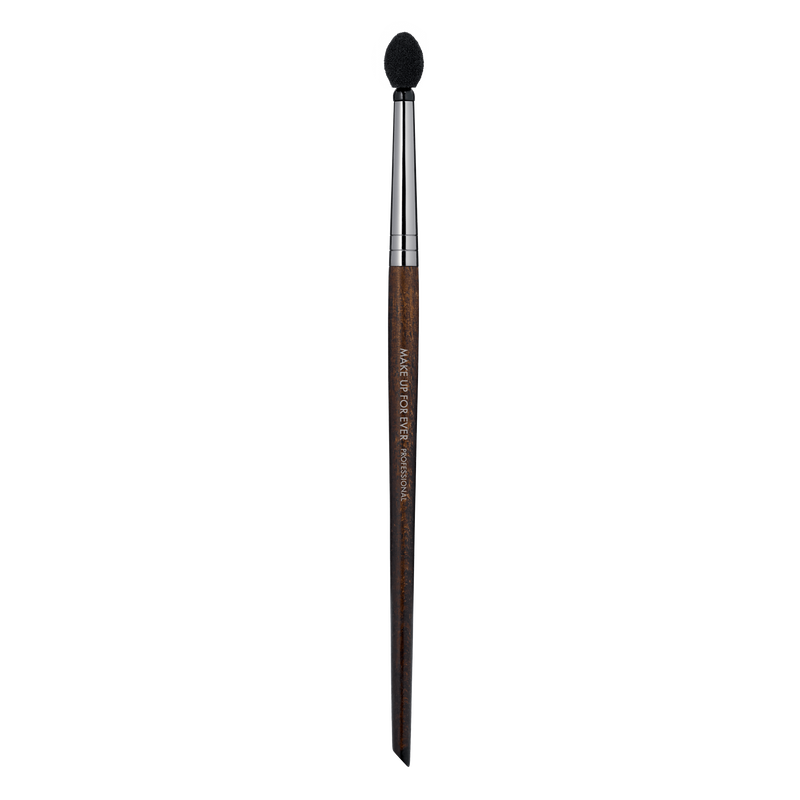 Pinceau ombre à paupières
A tool with a dense, rounded sponge used for even application of challenging products.
Description

Ingredients

How to use it

Inspiration
This oval-shaped sponge applicator collects and applies pigments and pearly textures precisely so the product doesn't fall beneath the eyes. It is also great for blending pencils on the eye contour. The applicator is replaceable. It can be used with loose, pearly powders, pure pigments and pencils.
Recommended textures: Loose pearly powder, pure pigment and pencil.
Its texture and firmness are used to collect and apply pigments and pearly textures without the products scattering or falling beneath the eyes. Refillable applicator.
Pro tip: Makeup artists like its shape and firmness for blending pencils easily on the eye contour.