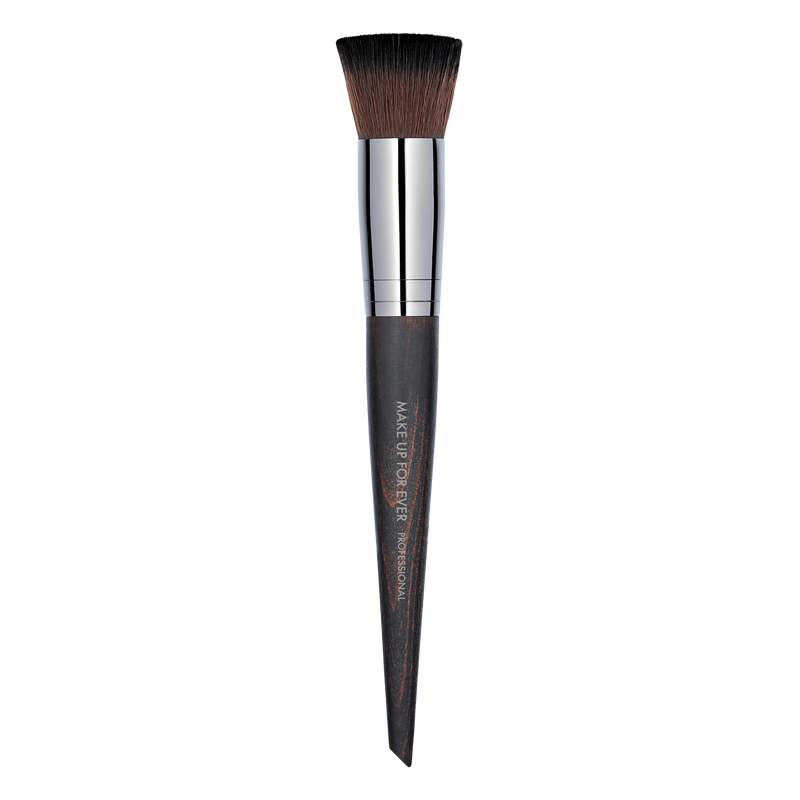 Blush brush
An extra-dense, round brush with a flat tip for powder blush application.
Description

Ingredients

How to use it

Inspiration
This tool was designed like a shaving brush for creating a high performance doll-like blush effect. Its firm bristles can be used to achieve a controlled powder blush application by making small circular movements, or to blend colors quickly on the skin. This brush can be used with loose and compact powders.
Type of fibers: Straight and wavy
Recommended textures: Loose and compact powders.
Use to create a controlled powder blush application by doing small circular movements. It can be used to blend colors quickly depending on desired result and is therefore particularly wellsuited for applying intense colors that are more difficult to work with.
Pro tip: Film makeup artists love this peculiar shaped brush for applying very natural blushes for a very light healthy-looking glow.