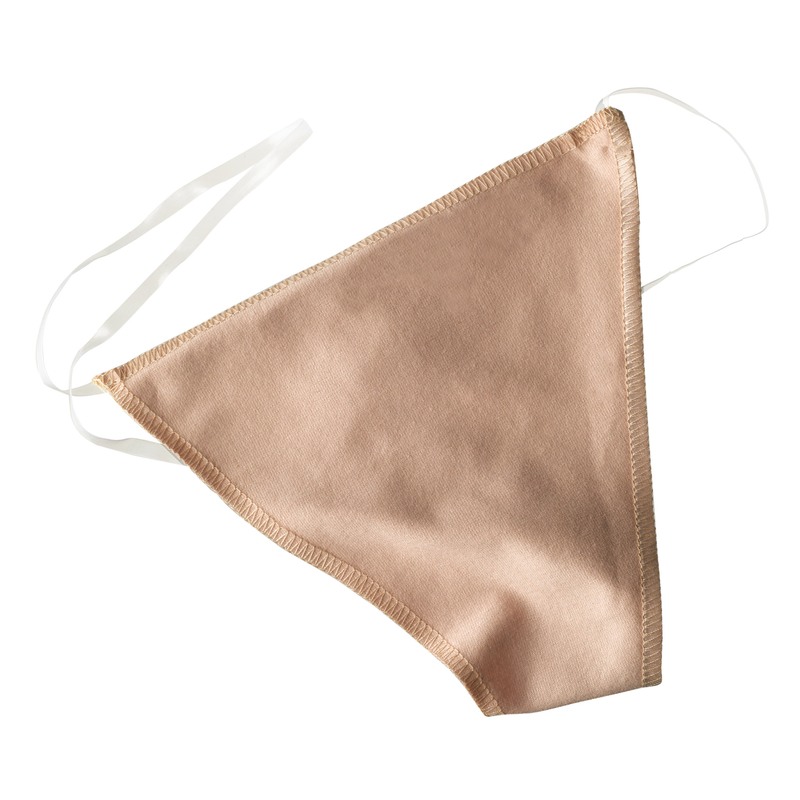 Delivery Standard available as of 02/03/2020
Description

Ingredients

How to use it

Inspiration
This discreet one-size, flesh colored female G-string, a favorite with runway models, can also be used for body painting. The G-string can be soaked with Color Cream and Aquacolors, allowing it to totally blend in with any body make up.
Soak then wash at 30°C (86°F).
For your model's comfort, pre-color the G-string with Aquacolor or Color Cream in the shades of your body painting, then allow to dry before actually proceeding with the body painting.