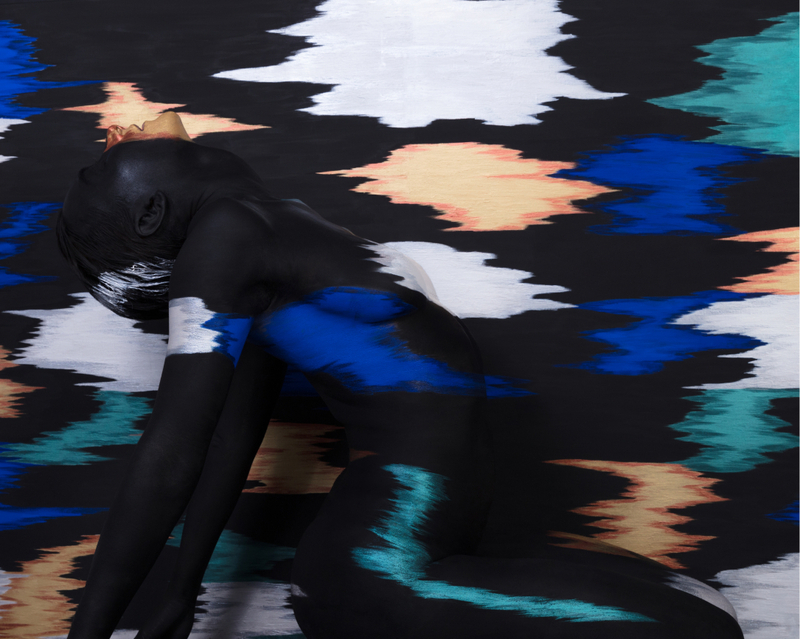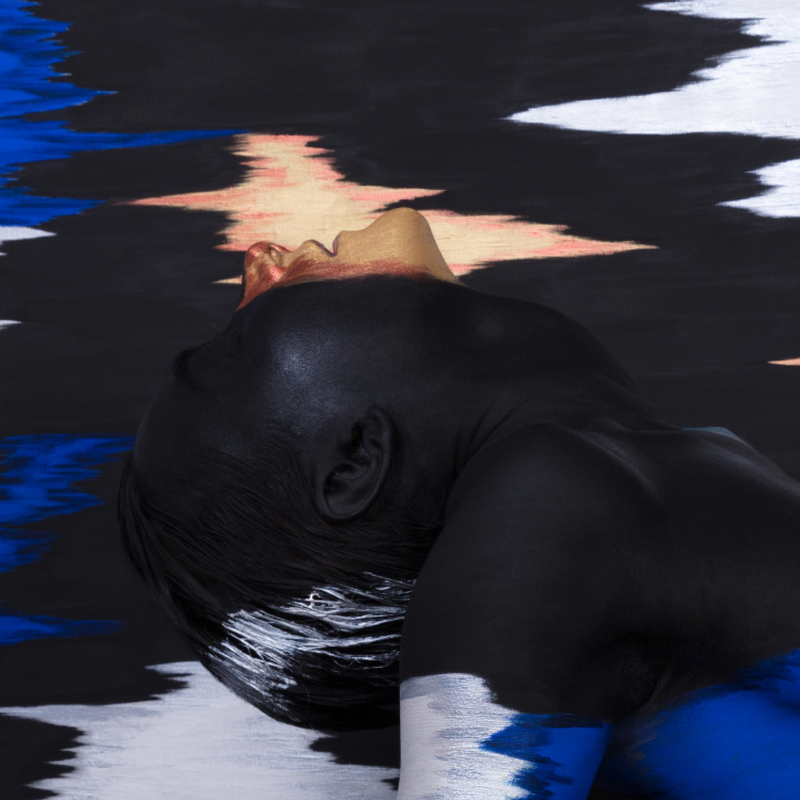 Back
Night Travel
These stunning "trompe-l'oeil", highlight the potential of body art to liberate us from our bodies and open the doors to nocturnal journeys.
Sarah Urbano
The Neon Demon

« Inspired by the film, I wanted to create the Neon Demon with a hypnotic effect using a neon light. This intriguing character leaves room for dreams. »

Photographer: Clovis Lalanne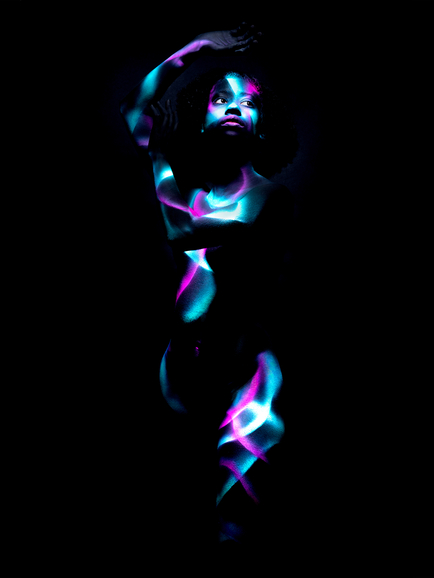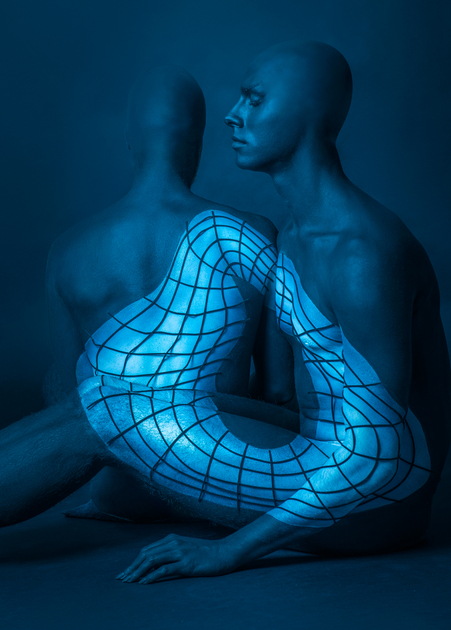 Marie-Aude Vienne
& Tiphanie Cycumar
Conception

« It is an abstract and architectural vision, but also a canvas open to all interpretations. This work is the result of hours of reflection, and above all, of collaboration. » Photographer: Clovis Lalanne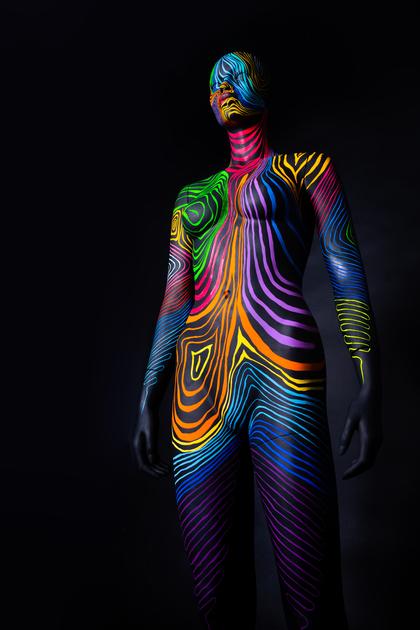 Yini Gao
Marais

« In love with painting, I tried to reproduce on the body the magnificent vitality that flows in the world. » Photographer: Clovis Lalanne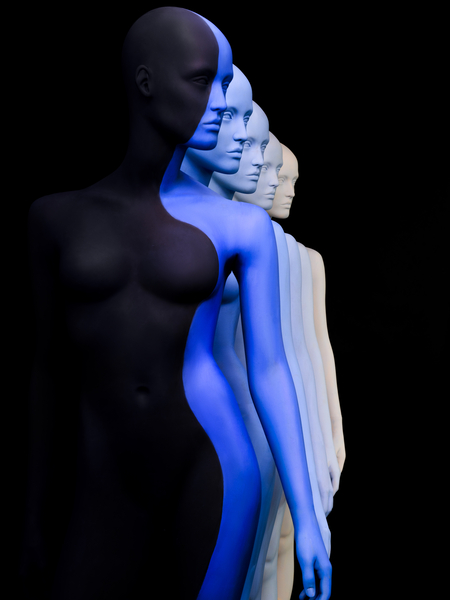 Laura Hernandez
Shades of blue

« By multiplying a body with a gradient of blues, I wanted to represent the infinite shades of the soul. »Photographer: Clovis Lalanne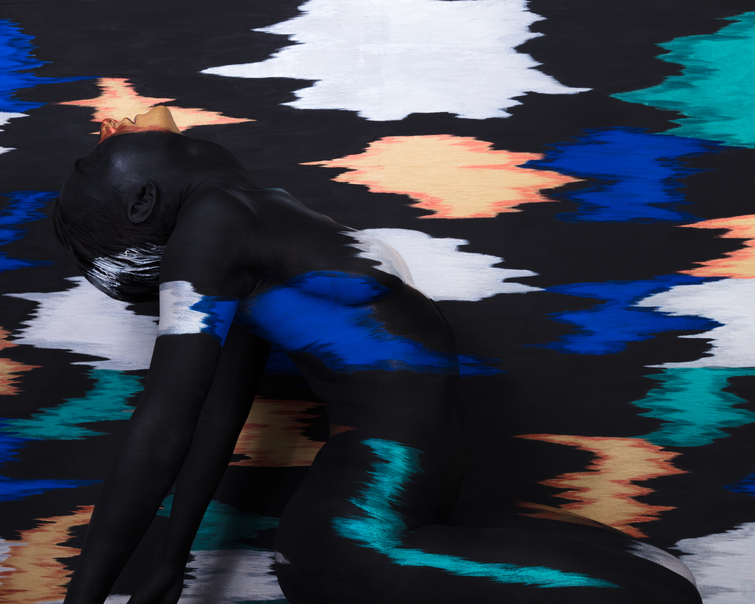 Céline Luccacio
Blur

« Darkness, light, night life. I wanted my dream to capture the beauty of night lights of a city in motion. » Photographer: Clovis Lalanne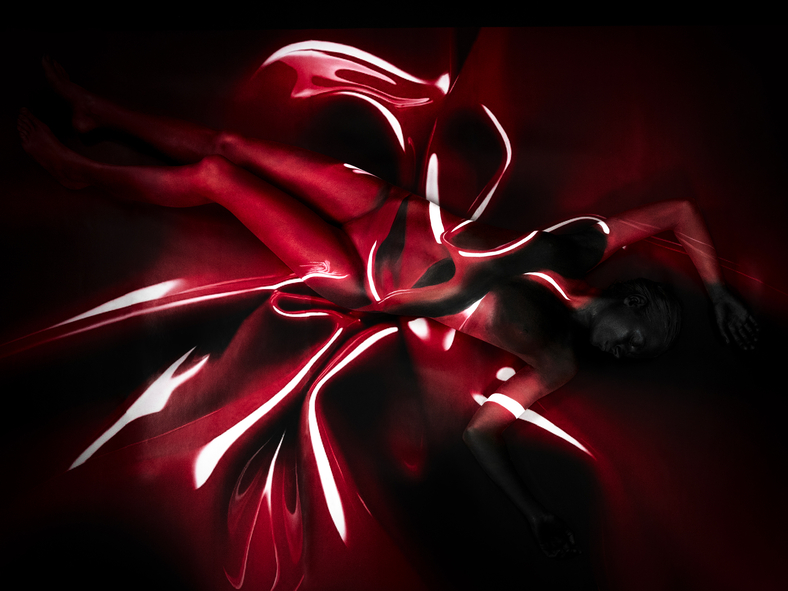 Mahélia Hugel
Red Swirl

« The light, the contrasts, the colors, the shadows... I created an abstract hypnotic intertwining that one could dive into and ultimately get lost in. »Photographer: Clovis Lalanne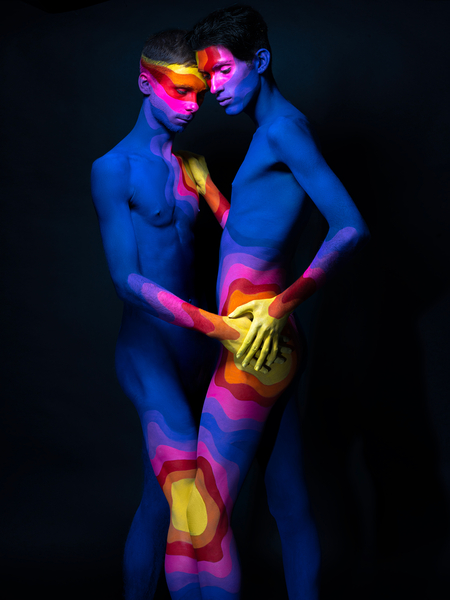 Lucile Rachel
Sweet Intoxication

« I wanted to represent the intimacy that appears when two people are alone together in the world. When our senses metamorphose, we become one unique being. »Photographer : Clovis Lalanne
Nora Ajdini
Icandescent

« My goal? To get people to reflect on the warmth of life that can be enclosed in a shell and therefore sometimes appear cold and empty to the outside. »Photographer: Pieter De Smedt-Jans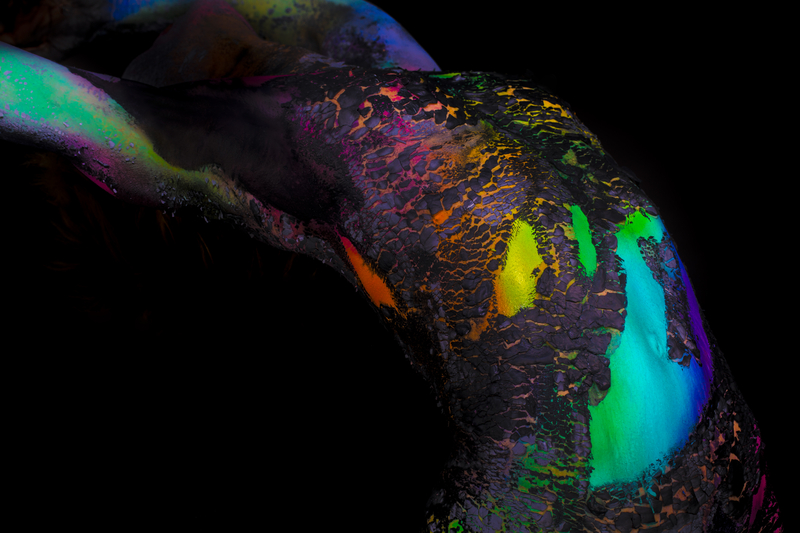 EXPLORE DREAMLAND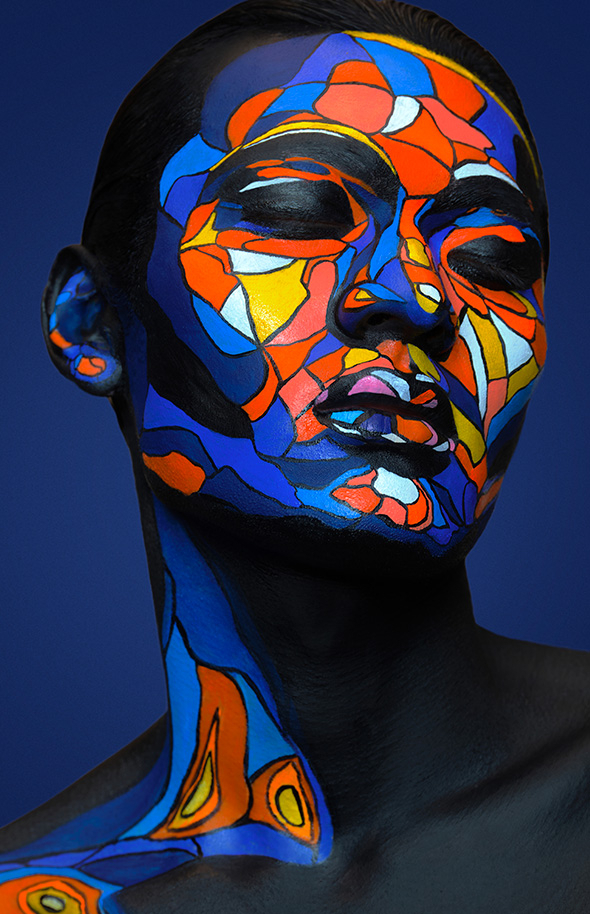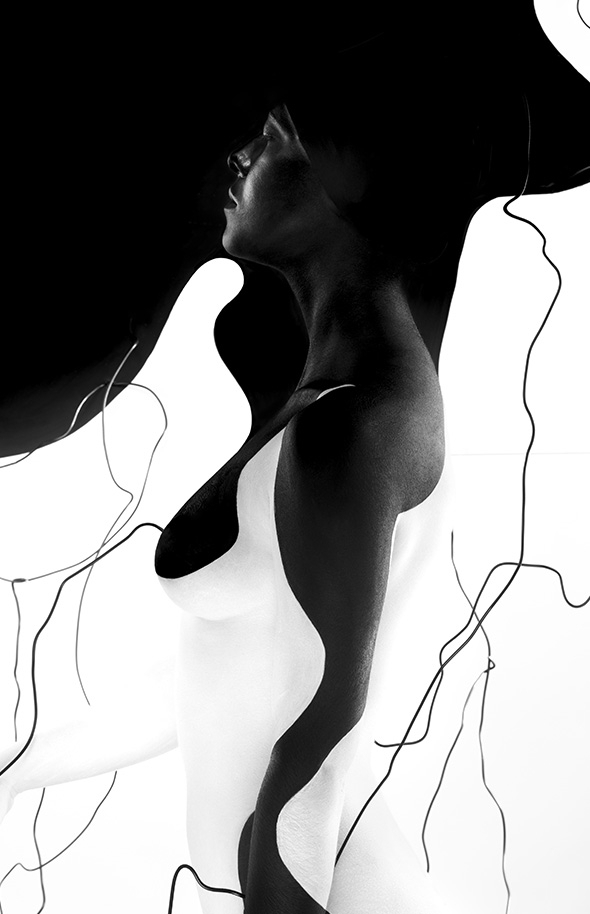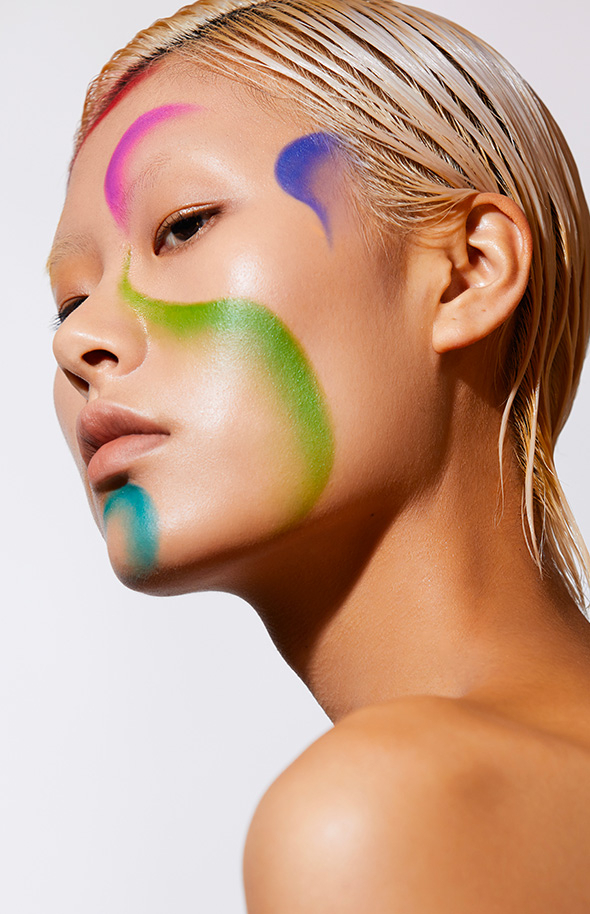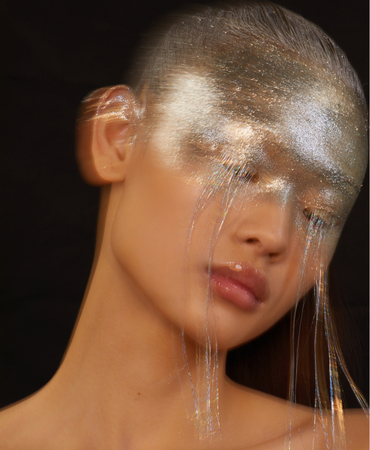 EXPLORE DREAMLAND
Discover the MAKE UP FOR EVER ACADEMY exhibition. Each year, our talented students showcase their incredible creativity through a face and body exhibition. This year we have the pleasure to present a new selection of artworks entitled Dreamland.